Cozmotion Guitar Duo/Trio


Frederic Chopin was right: "There is only one thing more beautiful than one guitar - Two guitars"

Here, in that spirit, is the Cozmotion Guitar Duo: Jazz on two guitars!

The duo is led by Michael Cosgrove. Various exceptional players rotate on the other guitar. When the situation allows they go as a trio with two guitars and bass. Sometimes there is percussion as well. The group plays a selection of choice Jazz standards and a few originals.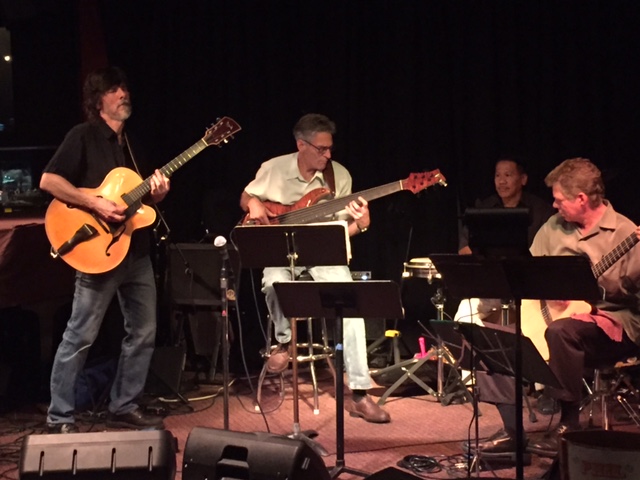 Tula's 6/26/16 - photos by cynthia yachtman
Recordings
Poinciana (Trio)
Blue Bossa (Trio)
Black Orpheus (Trio)
In A Sentimental Mood (Duo)

gigs / concerts